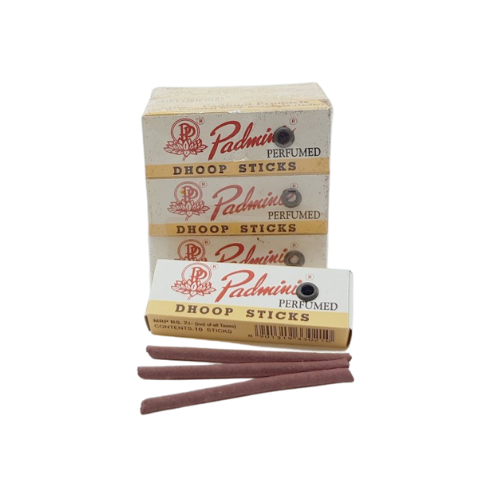 Padmini
Sale
Sale
Original price
SFr. 6.00
-
Original price
SFr. 6.00
Dhoop sticks, for all those who travalled in India a must have. Small incense packets that you can take with you everywehre. Indian in your pocket.


Number: 12 x 10 = 120
Size: 60 x 65 x 42mm
Weight: 70 - 75g

Security notice
Burning incense sticks can cause very high temperatures. The incense holders can get very hot. There is a risk of fire. Refractory underlays are recommended. Always keep animals and children away. Please do not leave unattended during use.