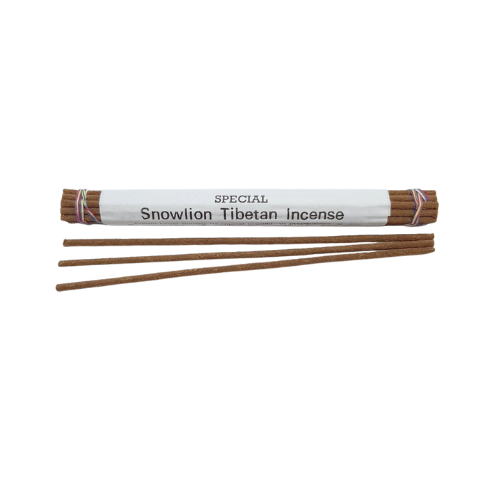 Snowlion Tibetan Incense
Sale
Sale
Original price
SFr. 5.00
-
Original price
SFr. 5.00
Zimpu ritual incense and its special manner of preparation is one of the ancient traditional arts of the monastic order in Tibet. It is composed of 25 ingredients of which saffron, nagi, red and white sandal wood, etc. Made by hand in Nepal.



Number: ca. 19
Size: 200 x 20 x 20 mm
Weight: 27 - 29g
Security notice
Burning incense sticks can cause very high temperatures. The incense holders can get very hot. There is a risk of fire. Refractory underlays are recommended. Always keep animals and children away. Please do not leave unattended during use.