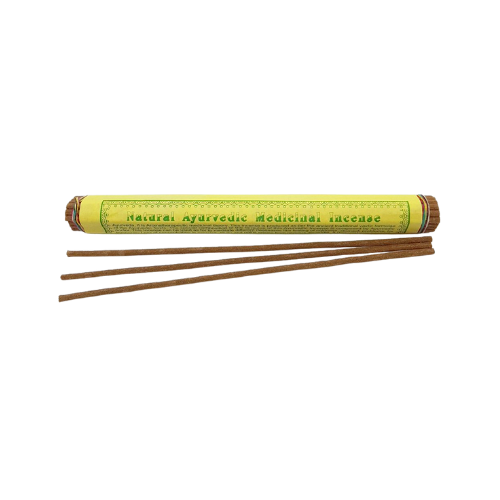 Ayurvedic Medicinal Incense
Sale
Sale
Original price
SFr. 5.00
-
Original price
SFr. 5.00
This incense is produced as per the ancient traditional vedic formuals of the Ayurvedic texts. The special composition of this 100 % natural formulae is made by vedic doctors. Can be use for different deases like feeling of coldness, stomach problems, temporary loss of concentration and nervous disorder. This formula was generaly used in Ayurvedic hospitals to repel bacteria, virus and to keep patients quit. It's different composition of herbs (Viz. Astasugandha, Jattamasi oil, Gokul Dhoop, etc.) are helpfull for different medications as well as for concentration of mind and to purify athmosphere. Made from selected and purified plants and herbs of best quality of the Himalayan region of Nepal.

 


Number: ca. 27
Size: 225 x 20 x 20 mm
Weight: 41 - 43g
Security notice
Burning incense sticks can cause very high temperatures. The incense holders can get very hot. There is a risk of fire. Refractory underlays are recommended. Always keep animals and children away. Please do not leave unattended during use.