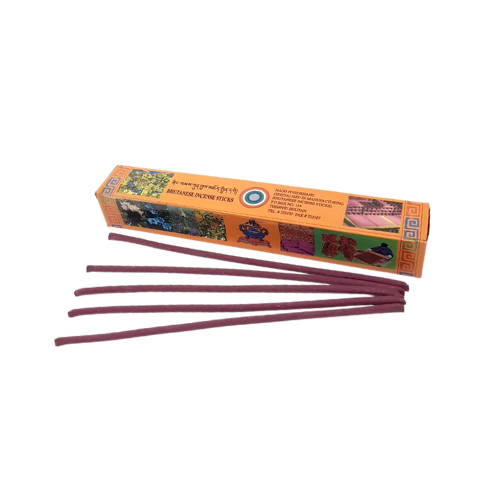 Bhutanese Incense
Sale
Sale
Original price
SFr. 18.00
-
Original price
SFr. 18.00
This incense stick has been prepared according to the formulation prescribed by Pmea Karpo, the great yogi of the Drukpa School of Buddhism. It's a blend of about one hundred precious aromatic substances like gwang (Bezoar), clove, nutmeg, safron, red and white sandal wood an other medicinal materials. Manufactured with utmost care and in strict compliance with an age old traditional method at Thimhu.



Number: ca. 30
Size: 240 x 35 x 35mm
Weight: 90 - 100g


Security notice
Burning incense sticks can cause very high temperatures. The incense holders can get very hot. There is a risk of fire. Refractory underlays are recommended. Always keep animals and children away. Please do not leave unattended during use.