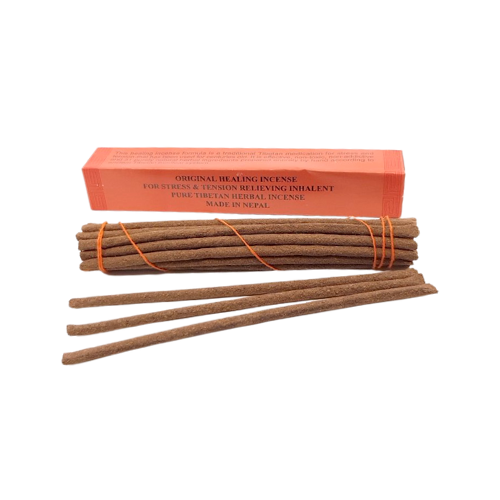 Original Healing Incense
Sale
Sale
Original price
SFr. 5.00
-
Original price
SFr. 5.00
This healing incense formula is a traditional Tibetan medication for stress and tension that has been used for centuries. It is effectiv, non-toxic, non addictive and composed by 31 natural herbal ingredients, prepared by hand according to the ancient Tibetan medical system.
Number: ca. 20
Size: 150 x 24 x 24 mm
Weight: 29 - 31g
Security notice
Burning incense sticks can cause very high temperatures. The incense holders can get very hot. There is a risk of fire. Refractory underlays are recommended. Always keep animals and children away. Please do not leave unattended during use.