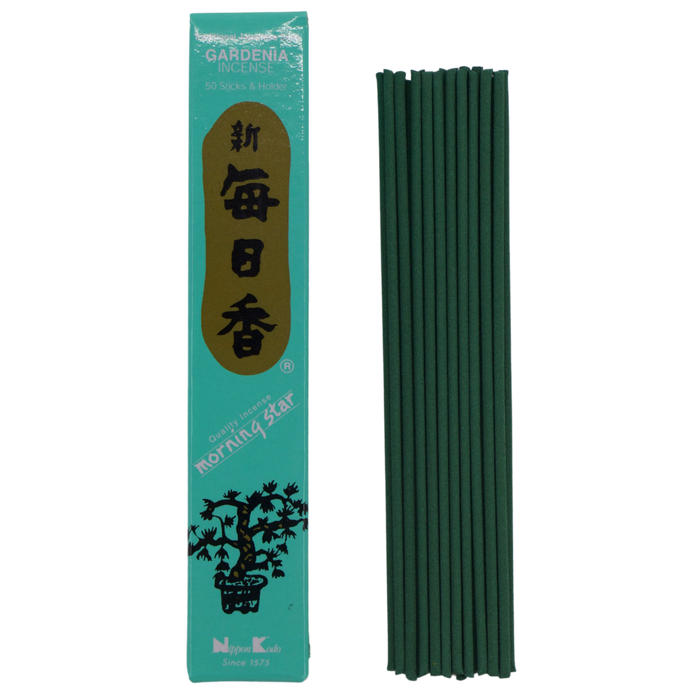 Morning Star Gardenia 50 sticks
Sale
Sale
Original price
SFr. 4.50
-
Original price
SFr. 4.50
Gardenia has an Intense and sweet aroma. It is of Asian origin, where it is sometimes used as an aphrodisiac. Its aroma helps you relax after a hard day of work.

Morning Star is the worldwide most appreciated Japanese incense collection for daily use. With no bamboo core, it's pure incense. It was created in 1960 in Japan. For more than 50 years, it has helped people perfume their space to create a perfect atmosphere to improve their creativity, to practise yoga or to meditate. Their favourite fragrances have become an essential part of their home.

Since 1575, Nippon Kodo makes incense with high quality raw materials, putting together a precious craft tradition with modern technologies. Japanese incense koh is part of a universal culture of harmony and wellbeing, as it gives off a delicate perfume with almost no smoke.



Security notice




Burning incense sticks can cause very high temperatures. The incense holders can get very hot. There is a risk of fire. Refractory underlays are recommended. Always keep animals and children away. Please do not leave unattended during use.