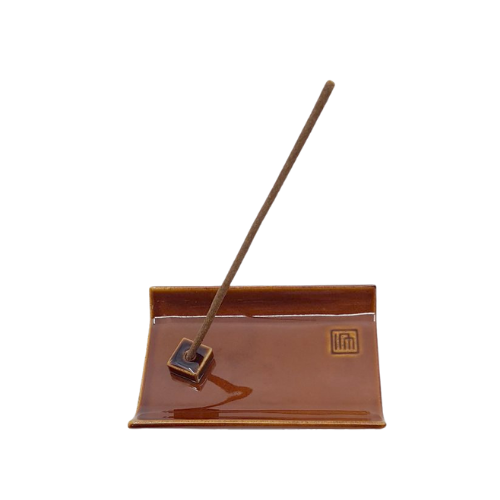 YUKARI Incense Burner - Brown porcelain plate
Sale
Sale
Original price
SFr. 15.00
-
Original price
SFr. 15.00
This japanese incense-burner is practical, elegant and has a timeless style. Its brown colour gives it a traditional and classic character.

Color: brown
Size: 10.7 x 7.2 x 1.6 cm
Weight: 77g

Security notice
Burning incense sticks can cause very high temperatures. The incense holders can get very hot. There is a risk of fire. Refractory underlays are recommended. Always keep animals and children away. Please do not leave unattended during use.